Passion and expertise
Since GESTE was created, we have been driven by the passion of our profession and supported by our expertise, which allows us to grow with confidence and pride and to enthusiastically and successfully provide services valued by our customers.
Projects serving people, their mobility and their safety
We are committed to working on sustainable, ethically and financially acceptable projects at the service of people, their mobility and their safety; projects that respect the environment and are adapted to needs, based on innovation to improve the links between people, transport and quality of life.
Human management of the company
We support and apply human management of the company:
we have a minimal hierarchy, accessible and attentive to all employees;
we regularly inform our employees about the general course of business, the prospects and the company's short and medium-term development;
we apply a flexible work schedule, adapted to each employee;
we allow telecommuting to better meet family needs;
we regularly organise team-building activities, to cultivate a family atmosphere and strengthen team spirit;
we provide modern and comfortable workspaces.
An ethical commitment
Our Company Regulations include a code of ethics applicable to the management and all staff. Each collaborator, among other things,
bears ethical responsibility for their activities;
acts with respect for sustainable development, attentive to their social, environmental and economic responsibilities;
strives to deliver innovations synonymous with progress for society, the environment and the economy;
takes care to acquire the required skill level and perfects their expertise through ongoing training;
abides by the duty of truth and honesty;
faithfully, conscientiously and loyally fulfils their service obligations, in accordance with the interests of the Company and its customers;
refuses any attempt at corruption;
respects equality between men and women and refuses any form of discrimination and psychological or sexual harassment.
In addition, the company and its employees fully subscribe to the document Ethics in the Technical Field published by the Swiss Academy of Technical Sciences (SATW).
Certification of EcoEntreprise Excellence in sustainable development and social responsibility
GESTE is strongly committed to the well-being of its employees and the success of its clients' projects. It offers a healthy working environment and stimulating projects. This daily commitment can particularly be measured by an extremely low turnover rate and by the EcoEntreprise Excellence certification (based on the ISO 26000 standard), which attests to very high performance in the fields of Sustainable Development and Social Responsibility.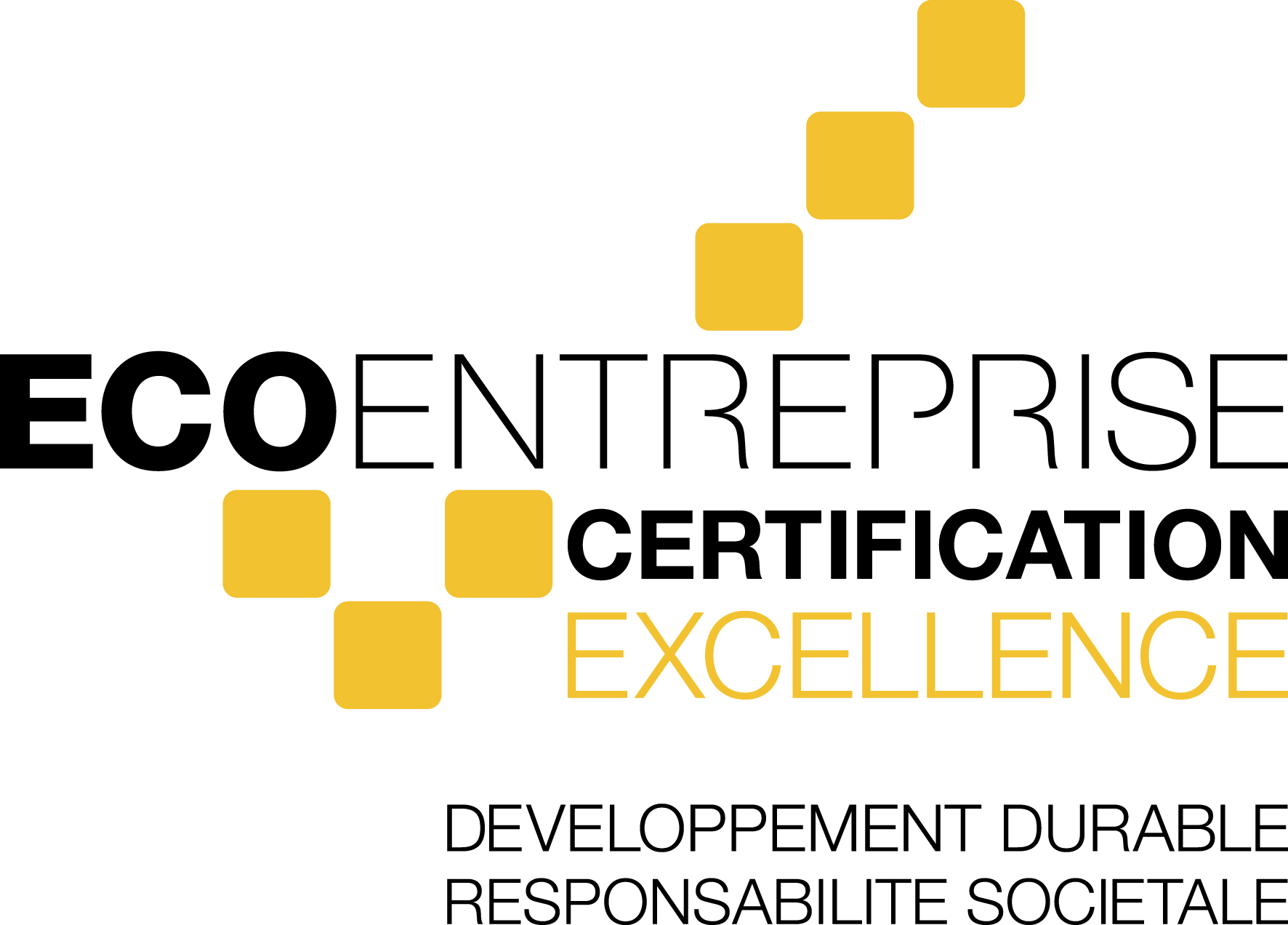 ISO 9001 certification (quality management)
GESTE is ISO 9001:2015 certified, demonstrating healthy and sustainable management and a strong commitment to quality and continuous improvement in quality management.
ISO 14001 certification (environmental management systems)
GESTE is also ISO 14001:2015 certified, demonstrating its commitment to the environment, both in managing its activities and its investment in sustainable projects.