Software
Commercial software, open-source or developed by our specialists
To perform their services, GESTE's engineers and technicians rely on several pieces of software, whether commercial, open-source or developed ad hoc by the company's specialists.
This software is installed on our employees' personal computers – Windows PC or Mac OS; on our servers – running Windows or Linux; or on our computing clusters, optimised for our simulations.
Each workstation is equipped with the latest version of classic office software and suites.
Among the tools developed ad hoc by our specialists, we particularly wish to mention TNT – a complete solver for studies of aerodynamics, ventilation and evacuation of people in tunnels; TunClim – a thermodynamic solver for studying tunnel thermics – and GESTRAC – software for calculating traction currents and dimensioning electrical substations for railway and urban transport lines.
AERO- & THERMODYNAMICS
TNT (Tunnel Nets & Trains)
TunClim
NSMB-TNT
Fire Dynamics Simulator (FDS)
ANSYS Fluent et Simcenter STAR-CCM+
PEDESTRIAN FLOW
TNT
SimWalk Transport
Pathfinder
VISUALISATION
Tecplot 360
ParaView
Smokeview
Railway track layout
Bentley OpenRail Designer
Toporail
RAMS
ITEM ToolKit
Reliability Workbench
TNT (Tunnel Nets & Trains)
1D aerodynamic solver developed and validated by GESTE
TNT (Tunnel Nets & Trains) is a 1D aerodynamic solver developed and validated by GESTE to digitally simulate compressible and non-stationary flows induced by the movement of vehicles in confined spaces with complex geometry, such as road or rail tunnels. It also simulates the propagation of smoke in the event of a tunnel fire, taking into account ventilation and moving vehicles. It additionally performs evacuation simulations.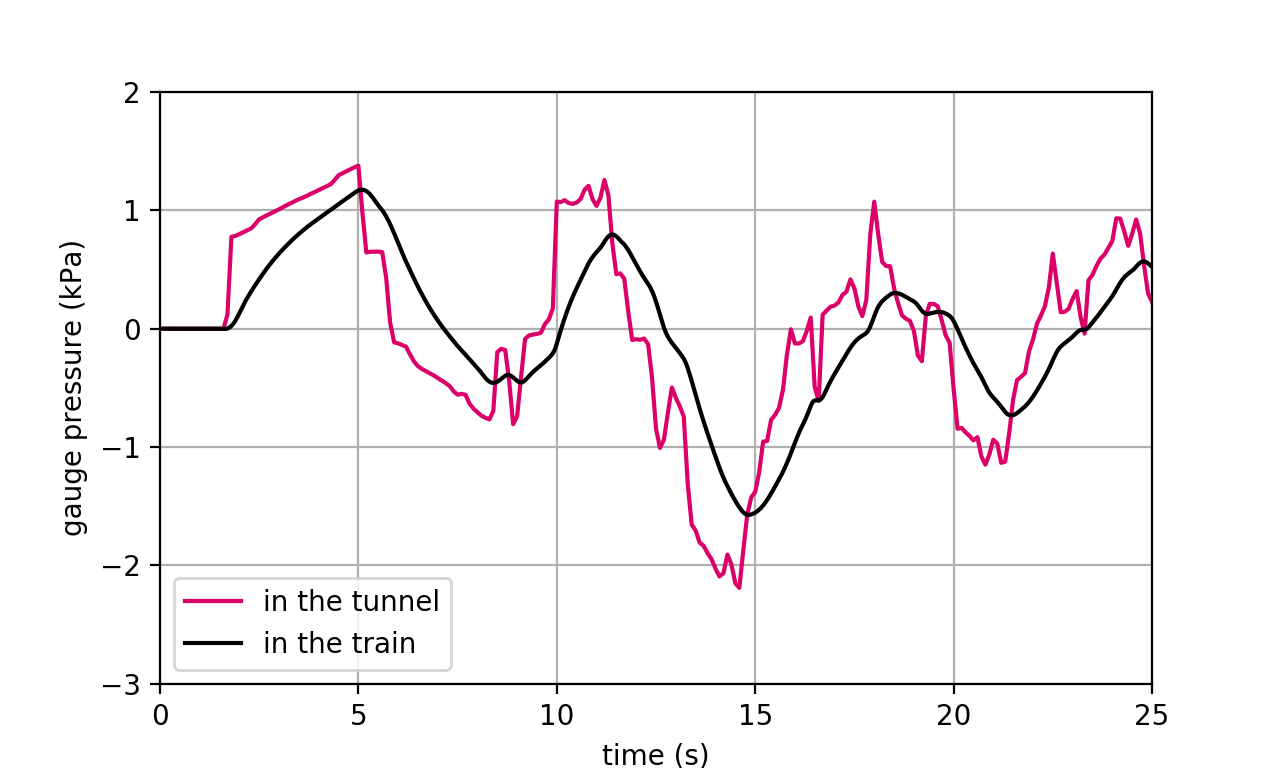 TunClim
2x1D thermodynamic solfer fully developed and validated by GESTE
TunClim, fully developed and validated by GESTE, is a 2x1D thermodynamic solver for calculating long-term changes in air and rock temperature for deep tunnel networks. TunClim integrates parameters such as air flow, air humidity, heat sources and wells, and heating/cooling systems.
NSMB - TNT
A software for a precise study of aerodynamic phenomena in long tunnels, by simulating the flow near vehicles in 3D and the distant flow in 1D.
NSMB is a compressible and unsteady CFD software developed, among others, by various universities (EPFL in Lausanne, SERAM in Paris, IMFT in Toulouse and KTH in Stockholm), a research centre (CERFACS in Toulouse) and various industrial partners such as EADS-France, SAAB Military Aircraft and CFS Engineering. GESTE and its collaborators, within the framework of research projects with EPFL, dynamically coupled NSMB (3D) and TNT (1D) for a precise study of aerodynamic phenomena in long tunnels, by simulating the flow near vehicles in 3D and the distant flow in 1D. A thermal and fire simulation model has also been integrated.
GESTE also regularly uses commercial or open-source CFD (Computational Fluid Dynamics) software.
FDS (Fire Dynamics Simulator)
Software developed specifically for fire simulation
FDS and Smokeview are the product of an international collaboration between the American National Institute of Standards and Technology (NIST) and the VTT Technical Research Centre of Finland. FDS is a piece of fluid mechanics software dedicated specifically to air flows induced by the development of fires. It digitally solves a simplified form of the Navier-Stokes equations adapted to low-speed and thermo-controlled flows, with an emphasis on the transport of smoke and heat. The modelling approaches used take into account turbulence phenomena, combustion reactions and thermal radiation.
ANSYS Fluent and Simcenter STAR-CCM+ are pieces of software capable of handling complex fluid problems. Different 3D digital solvers solve the physics of non-stationary and compressible flows. Specific models are used to model turbulence, heat transfer, combustion and multi-phase flows in particular.
To simulate pedestrian flows, in addition to the model integrated in TNT, GESTE relies on various commercial software.
SimWalk Transport
Software used to simulate and analyse the movements of trains and road vehicles as well as pedestrian flows
SimWalk Transport is a software used to simulate and analyse the movements of trains and road vehicles as well as pedestrian flows. It flexibly and realistically simulates both normal behaviour and panic situations in complex environments, stations, buildings, junctions, etc.
Pathfinder
Pedestrian flow simulator
Pathfinder is a pedestrian flow simulator. It contains a user interface to extract horizontal and vertical circulation spaces from buildings (stairs, ramps, elevators), configure the occupants' characteristics (gender, speed of movement, behaviour) and present realistic 3D animations. It is used to assess the comfort and safety of pedestrians in structures open to the public (stations, airports, shopping centres, sports arenas).
Tecplot 360 - Paraview - Smokeview
For viewing and analysing results in 1D, 2D and 3D
Tecplot 360 is technical data visualisation software used, among other things, to analyse data from the digital simulation of fluid mechanics problems.
ParaView is open-source and cross-platform data analysis and visualisation software. Data can be exploited interactively in 3D or by programme using batch processing capabilities. It is a post-processing tool well suited to digitally simulating fluid mechanics problems.
Smokeview is visualisation software used to display the results of FDS simulations.
GESTRAC
Software for the simulation of traction currents developed and validated by GESTE
GESTRAC is a calculation tool developed and validated by GESTE to digitally simulate traction currents, allowing optimisation of the infrastructure (substations, cables, contact lines) according to energy needs, and dimensioning of traction current substations for railway and urban lines
Bentley OpenRail Designer
To calculate and optimise railway layouts in 3D
To calculate and optimise railway layouts, GESTE uses the OpenRail Designer software, a 3D modelling tool for railway installations (tracks, railway infrastructure, drainage, superstructure, platforms, contact line, etc.). OpenRail Designer allows comprehensive rail route studies, including dynamic calculations. Furthermore, GESTE integrates its track profiles into BIM models, which allow true 3D processing of all the layers making up the railway but also all the rail infrastructure and equipment.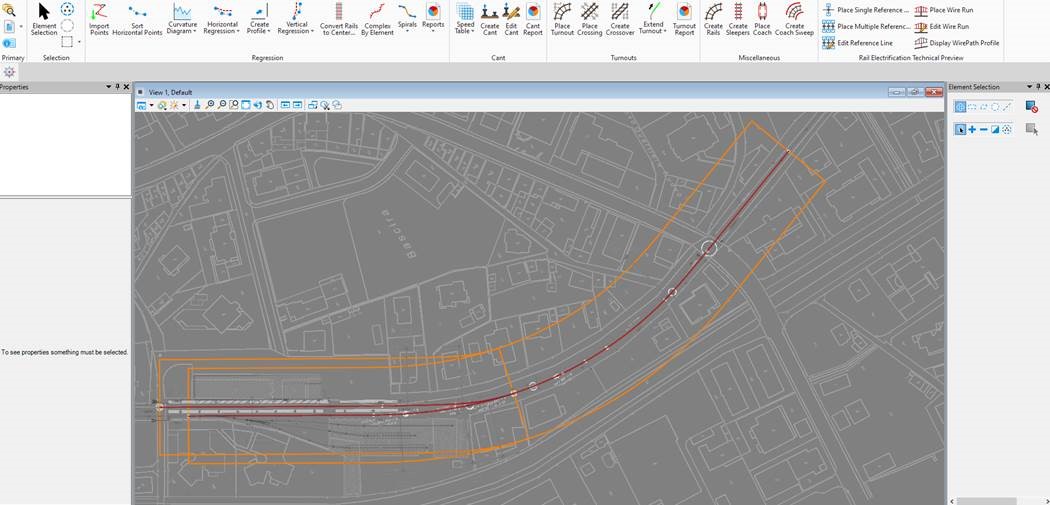 Toporail
Rail route calculation software developed by SBB
GESTE, in collaboration with its partners, is able to calculate its track layouts with Toporail® software, developed and maintained by Swiss Federal Railways.
ITEM TOOLKIT & RELIABILITY WORKBENCH
Powerful tools for RAMS studies
GESTE, among other in-house tools, uses ITEM ToolKit and Reliability Workbench for its RAMS studies.
Autocad & Bentley
For 2D and 3D plans and complete BIM models
GESTE implements its projects using standard AutoCAD plans or by applying new BIM tools to integrate safety installations into a complete 3D model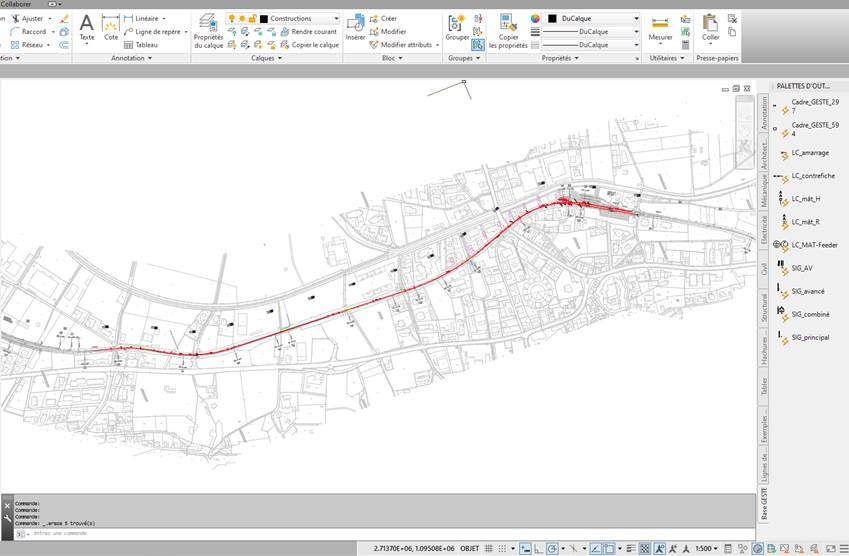 odoo
A complete and efficient ERP
GESTE uses the open-source ERP (Enterprise Resource Planning) Odoo for the administrative management of the company (including accounting and invoicing, human resources, timesheets, resource planning and recruitment) and project management.