The president's message
Our passion and cutting-edge expertise for lasting relationships
An exciting adventure which began in 1999
With passion and expertise, GESTE Engineering's exciting adventure has continued successfully for over 20 years. Our consulting engineering office, founded in 1999 as a start-up at the Federal Institute of Technology in Lausanne (EPFL) and based on innovation projects, is the result of our employees' commitment and our customers' and partners' trust. We're continuously growing: our team is getting bigger, our fields of activity are becoming differentiated and our area of operation is expanding.
Our expertise, our team
We can count on a brilliant team of engineers, technicians and administrative staff, whose passion and expertise constitute the strength and know-how of our company. We work together every day to create lasting links, both human and physical: human, between us, our partners and our customers; physical, between and for people in general, through our participation in infrastructure projects, in particular in the worlds of mobility and buildings.
Our values, our strengths
Our commitment remains faithful to our original values: using innovation and modern technology to execute our customers' projects with quality and promptness, in the service of humanity, its mobility and safety, and with respect for the environment we live in.
In these advanced engineering fields, experience is essential, but it's not enough on its own: it must be based on respectful and efficient management of resources and projects.
Our strength is being able to bring together experienced engineers and experts while supporting very promising young engineers, thereby ensuring knowledge is transferred.
Our strength is also human management of the company, with the EcoEntreprise Excellence Sustainable Development and Social Responsibility certification demonstrating the values we uphold.
Our strength is also the quality and professionalism of our services, the enthusiasm we put into our activities and, consequently, the loyalty our customers and collaborators show us.
Finally, our strength is participation in local projects, however small, as well as complex or innovative projects of international renown and on a large scale, in Switzerland, Europe and on other continents. This strength allows us to grow confidently and make our mark in a sector often dominated by large engineering groups.
We are proud of our success and look forward to working with you.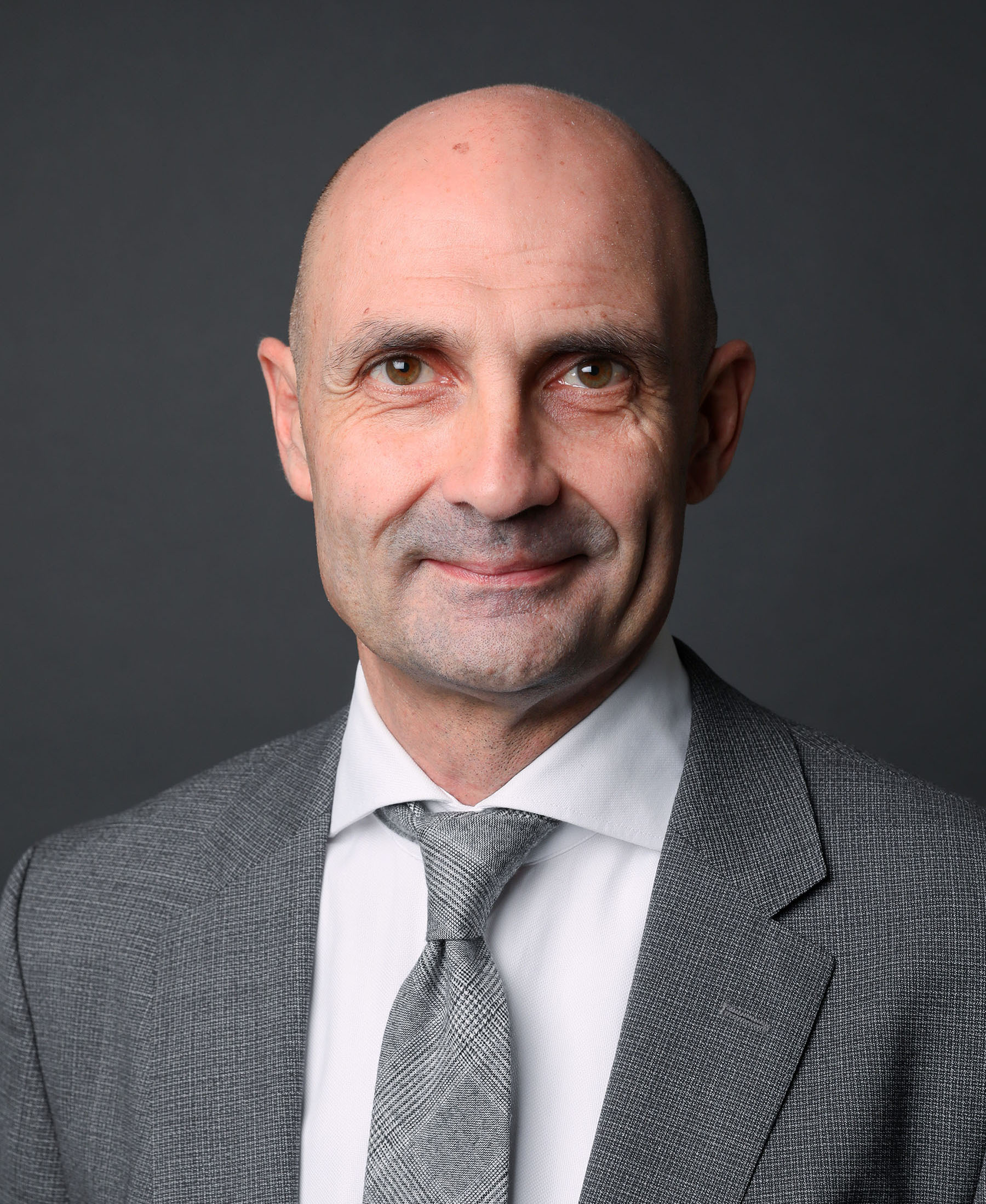 GESTE Engineering SA michele.mossi@geste.group +41 21 694 18 18
Michele Mossi
CEO & President, founder